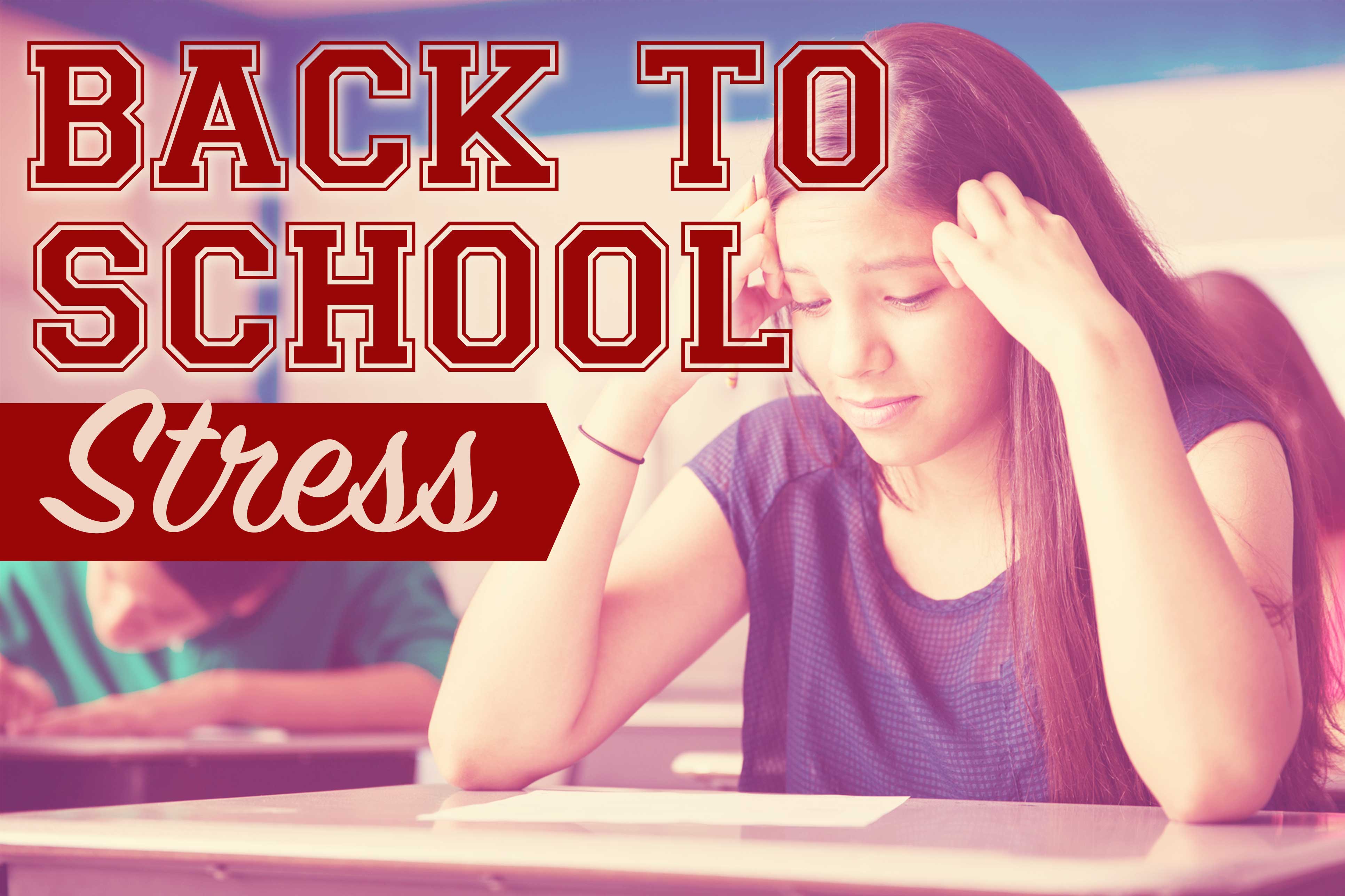 As the whole family makes the transition into back-to-school mode, there are a variety of stressors that plague both kids and parents alike. Many students face common challenges at the beginning of the year, such as meeting new teachers and making new friends. Below are some tips to help limit back-to-school stress.
Look for red-flags. Listen to your child if they are having an issue with a teacher or bully. Pay attention to whether they are having difficulty with their work, or they are over-scheduled. Because kids are not attune to what stress is, they may be unable to verbalize it. Common signs can be difficulty sleeping, headaches, stomach aches and changes in behavior. Learn how to identify it.
Kids need more sleep than adults. Children aged 6-13 may require 9-11 hours of sleep, while teenagers age 14-17 need a solid 8-10 hours, according to the National Sleep Foundation. Enforce a bedtime and monitor factors that can result in sleep-loss such as using technology late at night. You can ease the transition by starting a school bedtime routine a few weeks before the school-year starts. A good night's sleep is essential for starting the day off right.
Prepare lunches ahead of time to cut down on both student and parent stress. A nutritious lunch is one way to stay alert throughout the day. Learn more by reading our recent post 8 Back-to-School Lunch Tips for Parents.
Create a homework contract to outline when your child is expected to do their homework to ensure that it gets done. Clearly identify any consequences should your child not complete their homework.
For first-timers, such as kindergarteners or kids transitioning to middle or high school, a walk-through can help them feel more comfortable in a new place and know where to go once they get there. Even for returning students, finding out who is in their class will give them something to look forward to. If you are new to the area, consider setting up a play date with children from their class to help your child feel comfortable. Many schools offer parent/student directories to help you get in touch.
Get involved. Enrolling your child in clubs and teams can help them make friends and have fun.
Monitor back-to-school spending, which can cause added financial stress. Check out our article earlier this month to develop a back-to-school financial checklist that will help you create a budget and lessen stress.
For working parents shifting childcare and increasingly busy schedules can be a challenge. For childcare, look into after school care programs or seek support from other parents — carpool anyone? To help manage the ever-growing list of extra-curricular activities your kids are involved in, create a monthly calendar and post it in a visible place for you and your family.
Most importantly, both students and parents need to make time to relax and have fun. But, if you are constantly in go-mode, remember winter vacation is only a few months away!