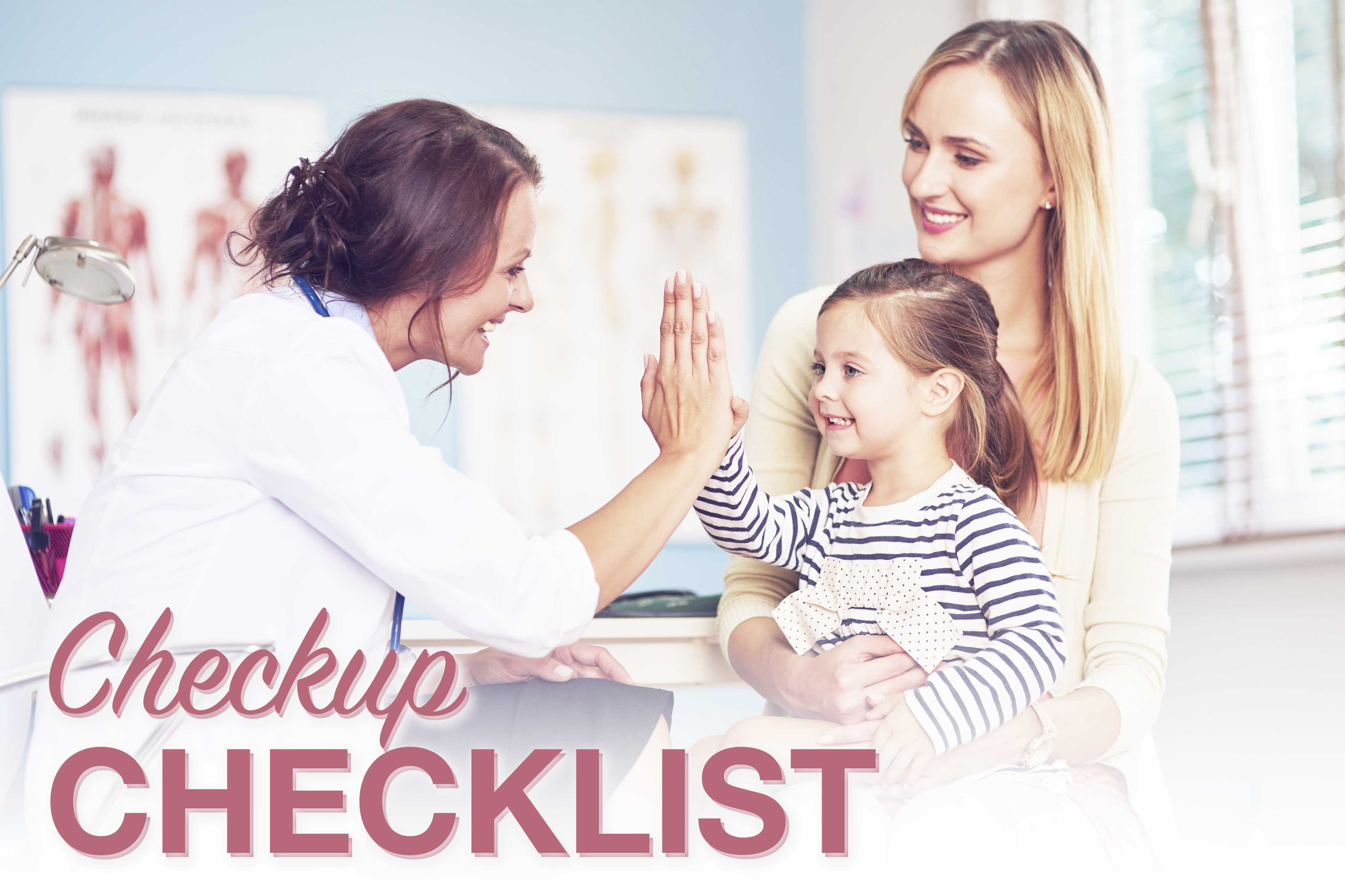 Pediatricians are not your child's only ally when it comes to making the most of their well-child visit. As a parent there are many things you can do to make the most of your time. Use this checklist before your child's next checkup.
Make a List Before You Go
Think about any questions or concerns you may have before the visit. It is easy to get distracted by paperwork or a squirmy child who is afraid of needles and forget to ask the questions on your mind. Keep the list in a place you will not forget — like your phone — and prioritize what is most important for you to cover.
Don't Save Everything for the Visit
If you store up all of your worries, your list will be too long to tackle in one appointment. For certain things, there are alternative ways of getting information. Compass Rose Health Plan members have access to an online Health Education Library through their Member Portal. It has information about symptoms, common conditions and nutrition as well as health calculators and assessments.
Have Forms and Paperwork Ready
Call your office to find out if you need to fill out anything for your next visit. Many providers have forms online that you can print, fill out in advance and bring with you. If you have any forms that are required for school or sports, make sure you complete what you can before your visit.
Let Your Child Know
Some children like to know what they can expect. Telling your child before the scheduled appointment that they will be visiting the doctor to help keep them healthy will help them to see the visit in a positive light. However, do not make false promises that there will not be shots just to ease their fears. Keep in mind that some children are sensitive and may become anxious if they are anticipating a checkup, so use your best judgement.
Tell the Truth
The prevalence of social media has led to an onslaught of mom-shaming and dad-shaming. Parents can often feel like they are being judged on every decision they make. For example, if you have a child who does not eat well, it may make you worry that you are inadequate. The truth is, many kids do not eat their vegetables — that does not make you a bad parent! Your pediatrician is not here to judge you or call you out. A good pediatrician will help parents find ways to address issues like this.
The doctor's office is a safe place to ask important questions and receive advice. Your pediatrician will help to ensure the health of your child by making sure they are meeting developmental milestones. Under the Compass Rose Health Plan, well-child visits are covered at 100% when visiting a network provider. Contact your pediatrician's office today to schedule your child's next appointment or use our Provider Directory to locate an in-network pediatrician near you.