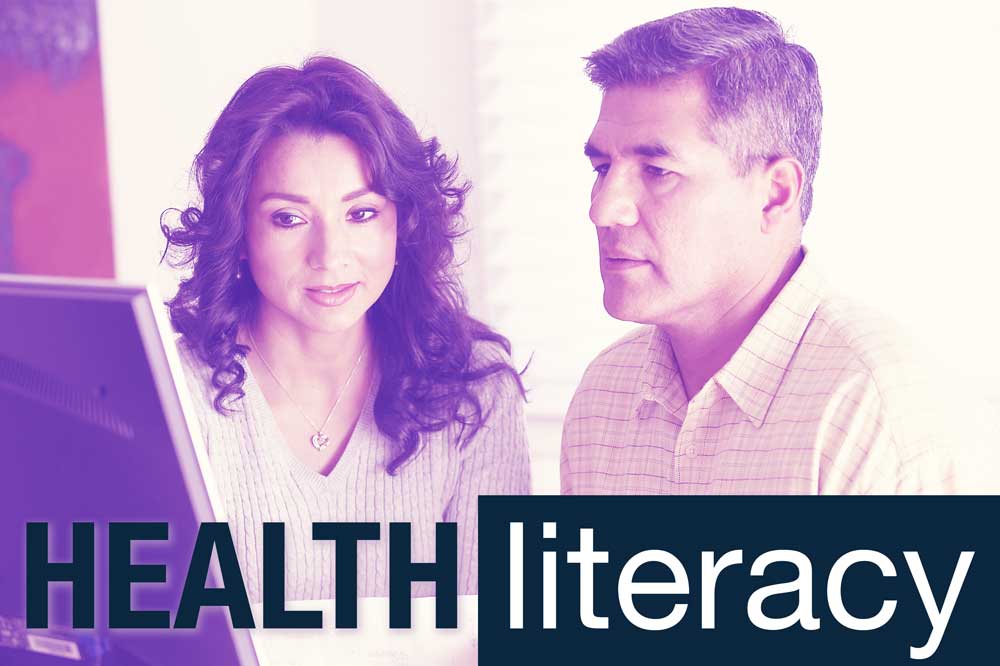 We are celebrating Health Literacy Month — a time to promote the importance of understandable health information. Health literacy refers to how well an individual can obtain, process and understand basic health information and services needed to make appropriate health decisions. Health information can include any of the topics we chat and chew about on this blog, resources and tools available within our Member Portal and essential health-related materials such as prescription bottles or appointment slips.
More than 90 million adults in the United States have low health literacy. It affects their ability to make health decisions. This can harm their health. They may have trouble managing chronic diseases, and leading a healthy lifestyle. They may go to the hospital more often, and have poorer health overall.
At the Compass Rose Health Plan, our goal is to provide easy-to-read information and education around the benefits and services we provide so that our members can lead healthy lives. Check out some of these resources to help you navigate the healthcare world:
Do you sometimes feel like you and your doctor are not speaking the same language? You should not need a PhD to understand what they are saying. Check out these tips to help improve doctor-patient communication.
Conducting research on your own can be frustrating when a quick Google search can provide contradictory information and questionable sources. Compass Rose Health Plan members have access to a Health Education Library for credible information around medical conditions, diseases, injuries and prescriptions. Unlike a traditional encyclopedia, it has many interactive features such as a symptom navigator, meal-planning tips, exercise ideas, prevention guides and even personal stories. In addition, you can use the drug interaction checker to learn more about the medications your doctor may have prescribed. To access:
1. Log into your Member Portal account
2. Choose 'Claims & EOBs' from the menu bar
3. Select the button corresponding with your current plan information to redirect to your personal UMR profile
4. Click 'Health Education Library'
Your Explanation of Benefits (EOBs) and health plan member identification (ID) cards include a lot of information. We understand they can be confusing, which is why we created guides to help you read them:
- For Medicare members
- For non-Medicare members
There are several ways to get your questions answered. For claims, benefits and basic questions, Plan Advisors are available by phone at (888) 438-9135. For concerns that may require further investigation, our Member Advocates are available by calling (866) 368-7227 (option 3) or emailing askCRBG@compassrosebenefits.com.